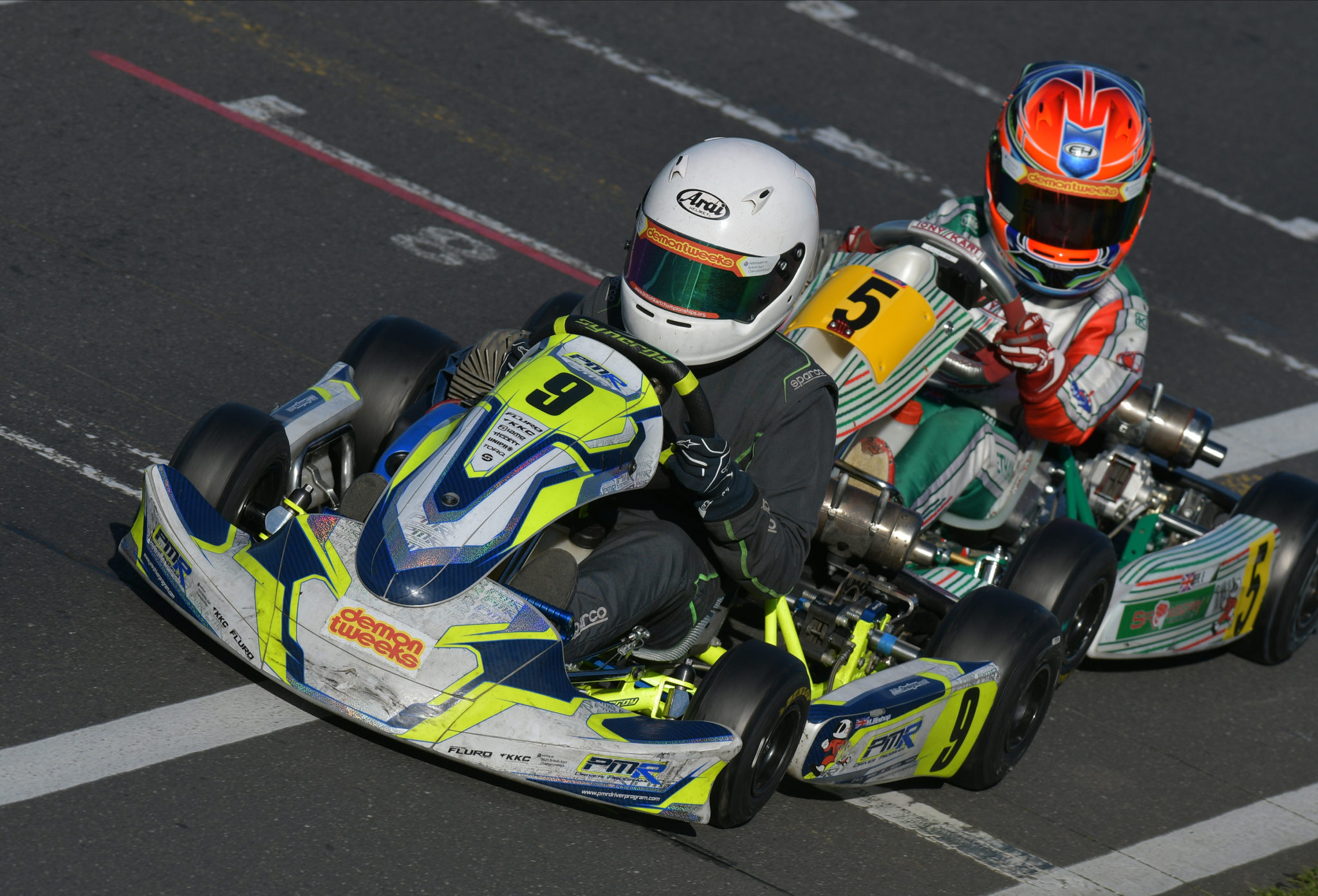 Motorsport UK, organisers of the British Kart Championships, have today announced the dates for the 2021 IAME classes.
The drivers from Cadet, Mini, Junior and Senior IAME cohorts will fight for their coveted British Kart Championship titles at five events across the UK.
The season will launch in May at Shenington. The popular, fast and flowing circuit returns to the calendar after a sabbatical last year and will open the 2021 IAME proceedings.
Next up, the championship will visit Kimbolton, before it heads north to Scotland for a double-header at Larkhall circuit. For the penultimate event, the IAME drivers will race at Rowrah in Cumbria to earn themselves valuable championship points, before heading to the world-renowned PFI for the grand finale in October – where the 2021 IAME British Kart Champions will be crowned.
Motorsport UK IAME British Kart Championship*
Event 1: Shenington – 8-9 May 2021
Event 2: Kimbolton – 12-13 June
Event 3: Larkhall – 17-18 July 2021**
Event 4: Rowrah – August 7-8 August 2021
Event 5: PFI – 9-10 October 2021**
*Calendar subject to prevailing COVID-19 guidance from national and regional authorities
**Each championship round will be held over two days except for rounds three and five, which will be double header events.
Optional Friday practice sessions will be subject to confirmation and dependent upon any COVID-19 restrictions.
Registration for the championship will be frozen at the 2020 cost of £250, with event entries costing £199 per round or £299 for double header events, while Alpha Live are also confirmed for another season for comprehensive live streaming of each race meeting.
Following feedback from competitors and teams, Motorsport UK has also introduced more cost saving incentives for the championship. These include a reduction in tyre usage and further use of controlled components at championship events.
Motorsport UK Karting Manager Dan Parker said: "We are delighted to announce the championship calendar for the IAME classes. We have worked closely with the venues and taken into consideration other events across Europe that may affect our calendar.
"The IAME classes offer some of the most competitive kart racing in the world, and we are very much looking forward to watching the competition unfold during the 2021 season.
We wish all of our competitors the very best of luck and look forward to welcoming them back to the kart track soon."
James Mills from IAME UK said: "2020 proved to be a difficult year for everyone, so it was a credit to the BKC team for organising such a fantastic series last season, which saw some of the best drivers in the UK battling for the prestigious IAME titles.
"We are delighted to see the 2021 race calendar and we are excited about our continuing collaboration with Motorsport UK. The calendar certainly visits some of the best tracks in the UK – all producing some great events over the years. I'm sure 2021 will yet again see some close racing in the IAME classes with the cream of the UK talent competing for the number one crowns.
"This year witnesses a big change in the IAME Cadet class with a newer, faster variant. Following the introduction of a larger exhaust restrictor and HW carburetor, we're expecting to see some more exciting duels in this field.
"IAME have pledged their support by offering tickets to the IAME International Final, and although the details are to be confirmed, we do know, due to the popularity of this event, the opportunities to qualify are going to be limited to three opportunities in the UK, with the British Kart Championship being one of them. Meaning only a select few will be able to represent their country at IAME's grand finale.
"Good luck to all the competitors, we look forward to seeing you back on track to witness some great racing in 2021."
Safety remains the championship's priority and when the new season begins, all venues and events will continue have the appropriate measures in place.
Registrations are set to open by mid-February 2021. Please note that numbers are limited in each class and that race numbers are issued on a first come first served basis
To register, visit:
https://kartinguk.alphatiming.co.uk/register/series
"The post
IAME British Kart Championships calendar announced
appeared first on
Motorsport UK
."
Continue reading...
Last edited by a moderator: